Heavy Duty Chipper
Compositive Wood Crusher Introduction:
Compositive wood crusher from United Tech is mainly by impact energy to complete crushing wood operations, widely used in waste template processing plant, bamboo plywood processing plant, wood-based panel factory, composite board factory, power plant boiler raw material combustion and the use of individual wood processing plants.
We have two ways for the feeding wood branches. One is belt conveyor and another is chain conveyor. The input size can be customized according to customer's requirements.
We provide customized mobile diesel motor crusher.
Compositive Wood Crusher specification: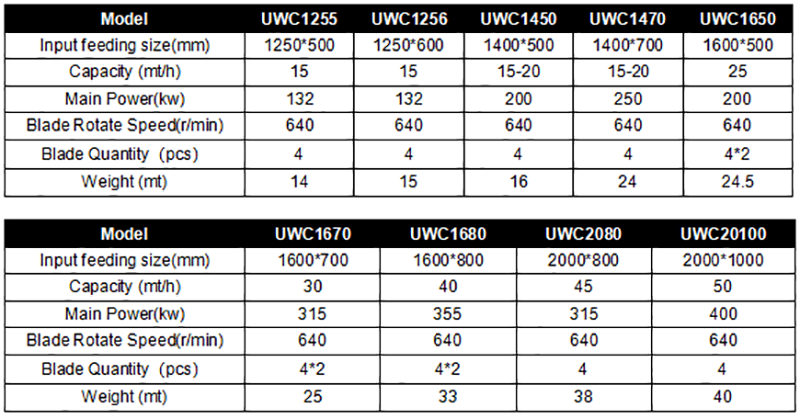 The above specifications are only for reference and subject to change without prior notice, please confirm with our sales representative when making order.

Latest News
Contact Us
Zibo United Tech Machinery Co., Ltd.

TEL :0086-13589547628
Email :info@shredder-world.com
Address :No145 Zhengtong Road,

High- tech Zone,Zibo City,Shandong